DOMAIN NAME REGISTRATION & TRANSFER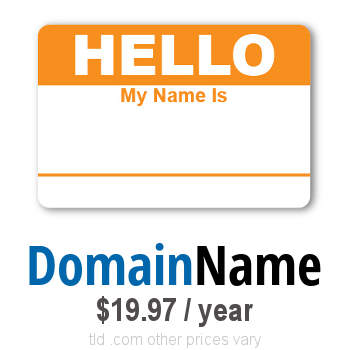 Choosing a domain name is similar to choosing a baby name, or company name — it requires a lot of thought and consideration. Your domain name is your identity on the web; you want to make sure you choose a domain name that not only fits your business or personality, but is also easy to find, tell others about, and promote.
By registering with OurOnline.Company you are protected by our OWN YOUR WEB 100% GUARANTEE, which means that you are always in control of what happens with your domain name, and, best of all, the price of your domain name doesn't change year to year!
When transferring your domain name to OurOnline.Company from another Registrar the price for your service with us begins when your current domain name registration ends.  That means you can transfer a domain name to us without losing all the time you've already paid for.  It doesn't matter if your domain name doesn't expire until next week, next month, or next year, you are protected when transferring to OurOnline.Company, because you are always in control.
DISCOVER YOUR PERFECT DOMAIN

Transferring a domain, or don't see the dot whatever you're looking for? CLICK HERE

OWN YOUR WEB 100% GUARANTEE
Create your secure Online world with OurOnline.Company.
Be confident in knowing your content, images, domain name(s), and everything digital, in your account on OurOnline.Company servers, is owned by, copyright to, and completely controlled by you.  That's our 100% guarantee.