MANAGED VIRUS AND MALWARE PROTECTION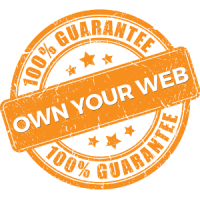 Be confident in your secure Online world with OurOnline.Company.
Have peace of mind in knowing your content, images, domain name(s), and everything digital, in your account on OurOnline.Company servers, is owned by, copyright to, and completely controlled by you.
That's our OWN YOUR WEB 100% GUARANTEE.
BEST PROTECTION, BEST PERFORMANCE
GravityZone is consistently ranked #1 in independent security tests.  It provides trusted, managed security for companies of all sizes.  
All desktops, and laptops are secured and remotely managed for virus, and malware protection.  GravityZone complies with insurance mandates to have managed services handling firewalls, and security.
BITDEFENDER GRAVITYZONE
MANAGED ANTIVIRUS, ANTIMALWARE & FIREWALL
Managed System Protection
OWN YOUR WEB WITH OURONLINE.COMPANY