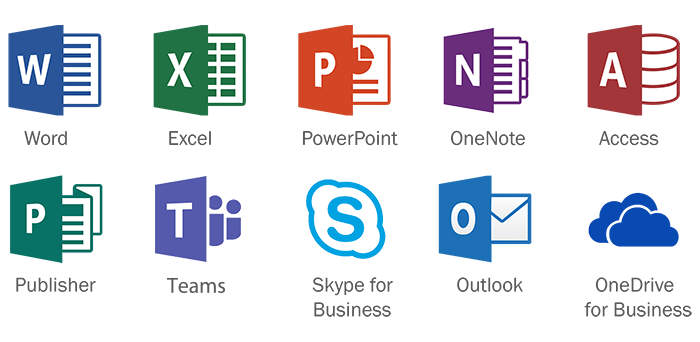 Office365 Business
CA $11.00 / month
Web and Installed Office Products
Outlook, Word, Excel, PowerPoint
OneNote, Access (PC Only), Publisher
1TB OneDrive
5 PCs/MACs, 5 Phones, 5 Tablets
Full Phone/Email Support
Office365 Business Premium
CA $16.00 / month
Web and Installed Office Products
Outlook, Word, Excel, PowerPoint
OneNote, Access (PC Only), Publisher
1TB OneDrive, 50GB Exchange Email
Microsoft Invoicing, Booking, MileIQ
Outlook Customer Manager
Online Meetings, Video Conferencing
5 PCs/MACs, 5 Phones, 5 Tablets
Full Phone/Email Support
Office365 Essentials
CA $6.40 / month
Web Office Products
Word, Excel, PowerPoint, Outlook
1TB OneDrive, 50GB Exchange Email
Online Meetings, Video Conferencing
5 Phones, 5 Tablets
Full Phone/Email Support
THREE LEVELS OF SUPPORT
When you sign up with OurOnline.Company you receive not one, not two, but THREE levels of support!
OurOnline.Company secondary support, and invoicing are provided via ITCloud to enhance your experience and performance.
Once you've completed your Office365 signup with OurOnline.Company you will receive an ITCloud payment, and admin reference link to double-check your information and securely set up payment.  We do this so that you OWN YOUR WEB and have full control over your Microsoft Office365 Account!
OWN YOUR WEB 100% GUARANTEE
Create your secure Online world with OurOnline.Company.
Be confident in knowing your content, images, domain name(s), and everything digital, in your account on OurOnline.Company servers, is owned by, copyright to, and completely controlled by you.  That's our 100% guarantee.